"Without The Right To A Mistake"


Duration: 100 min. or 2x50 min.

Genre: War, Adventure, Drama

Production: "Cinebridge" Film Company, Russia

Year: 2007

General Producer: Sergey Kuchkov

Director: Boris Scherbakov, Vasiliy Scherbakov

Screenplay: Sergey Sergeev

Cast: Boris Scherbakov, Alexandr Suvorov, Yan Tsapnik, Tatyana Ashurkova, Maksim Zausalin, Sayat Abadzhyan

About: No description yet...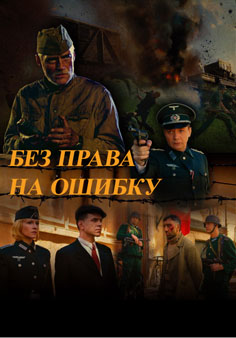 Other Photoes