"The Two And The War"


Duration: 90 min.

Genre: War, Adventure, Drama, Melodrama

Production: "Cinebridge" Film Company, Russia

Year: 2007

General Producer: Sergey Kuchkov

Director: Evgeniy Zvezdakov

Screenplay: Sergey Sergeev, Vera Fedorova, Sergey Kuchkov

Cast: Nikita Zverev, Tatyana Arntgoltz, Vladimir Sterzhakov, Boris Scherbakov, Andrey Frolov, Aleksey Ilyin

About: 1943 … After the two years of trials and war battles Victor – soviet officer, goes to rear units. In the train he meets Grigori - an old sergeant, who tells Victor his life story and shows daughter's photo. During the trip the train was bombed. Victor was wounded and Grigoriy – killed. In the hospital Victor meets Marina – beautiful daughter of his occasional acquaintance. Young people fall in love and decided to marry before Victor's return to the front. They are happy and can't imagine their lives without each other. But on the very next morning after the wedding Victor was arrested… It's a story of faithfulness and courage, betrayal and meanness. A story of love that makes people strong and able to stand all trials, to live, to fight and to win in spite of any obstacles.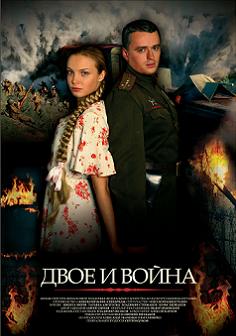 Other Photoes